Nosso próximo DTS a tempo inteiro de 6 meses será em 2019
Chegada: 25 de maio 2019
Dia de orientação:  27 de maio 2019
Cerimônia de abertura oficial: 1 de junho 2019
Vamos divulgar mais informações sobre os custos no futuro. Entretanto, entre em contato com a base para os formulários de inscrição por favor.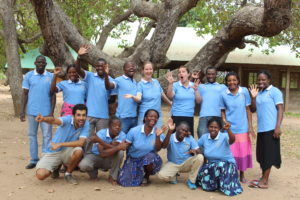 Our next 6 month full-time DTS will be in 2019
Arrival date:  25th May 2019
Orientation Day:  27th May 
Official Opening Ceremony: 1st June 2019 
We will release more information about costs at a later date in 2018. Please contact the base for application forms in the meantime. 
What is a Discipleship Training School?
The Discipleship Training School (YWAM DTS) seeks to bring you into a more intimate relationship with God. It also gives you an opportunity to discover your passions and your part in God's purposes for the world. It is for those who long to follow Jesus in new ways with a different perspective.
The course is a full-time program and lasts five or six months. It consists of two parts: lecture phase and outreach phase. In the lecture phase, you will learn more about God and His world. You'll learn not only from lectures but also from community living and practical training. The outreach phase focuses on applying what you learned in the classroom through an intense, cross-cultural experience.
DTS is the prerequisite for not only becoming YWAM staff, but also for YWAM's second-level training. DTSes are registered with YWAM's University of the Nations, YWAM's accredited training arm. The 24 credits earned upon graduation count towards an AA,BA or Masters degree with the university.
Click here to watch a short video of the DTS we run on our base.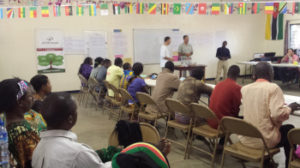 Students undergo 20 hours of teacher per week as part of the lecture phase
After the lecture phase, students go on a cross-cultural outreach for 8 - 12 weeks.
2016
 70+ adults and children went to 4 outreach locations
2017
 33 Adult DTS students accompanied by their 20 children