"He who opens a school door, closes a prison." Victor Hugo
In November 2021, the ground was broken for the foundations of a pre-school which will serve the educational needs of the children in the community close to the training base. 
Here, Jos Storm, a faithful Dutch volunteer tells us what happened:
"This week we started with digging for the foundation of the preschool building. We asked the price for hiring an excavator, but it is very expensive daily rate, which tempts them to work slowler to earn more money. We decided to dig by hand. A lot of people in the neighbourhood are unemployed and families are suffering from lack of food. It's tough work to dig for a building of 1000 sq metres at temperatures up to 38 degrees. But they are working so hard and I'm happy that about 20 families can eat the next weeks."
 In January 2022, a staff member of the YWAM base in Lichinga, located north of Nampula, came to help with the installation of the plumbing pipes. Thank you Daan!
In March the walls started to go up.  We are so thankful for Yusufu, the Christian Mozambican construction engineer leading the work.  He is proving to be a humble, knowledgeable and faithful leader for this construction project. Each morning the construction staff begin the day with prayer and a Bible reading. One of the team started attending church, other members are showing genuine interest in the Gosple.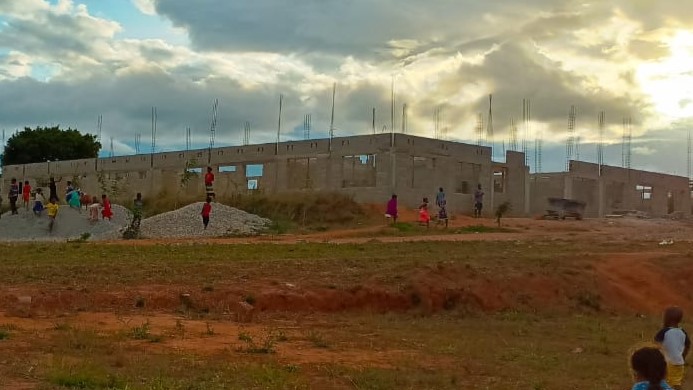 In June 2022, the walls were a little higher but the building was already put to good use. Read all about it here.